Experience the Beauty within you with Gozel!
Gozel welcomes you to a world of self-love with genuine beauty and wellness products. We are an authentic skin and hair care brand which is inspired by nature and powered by science. Gozel believes that when you look good, you feel good, and you have the opportunity to reach your full potential. So, we are offering well-crafted and designed products for every person's need.
Gozel aims to be the classic skin & hair care brand by combining natural beauty rituals with stylish, modern aesthetics. We aim to be part of a global beauty community by connecting people through beauty, sharing passion, innovation, and expertise. The products by Gozel contain all the purifying, nourishing, and balancing properties for nurturing the skin & hair from within. Connect with Gozel to find your perfect pick now!
The Finest Organic Product Range
Gozel offers a genuinely organic range of products with certifications from ISO, GMP, and AYUSH. Our products are inspired by nature and traditional ayurvedic ingredients to deliver the finest of beauty essentials. We eliminate the use of synthetic materials to make toxin-free natural products.
Dermatologically Tested
The products by Gozel are dermatologically tested for safety and irritants by the experts. However, your skin might react differently to certain ingredients, which is why we advise our customers to perform a patch test before using any product.
Cruelty-Free Beauty Products
Gozel forbids the use of animal testing and cruelty. Our products are free from animal-driven ingredients. We take pride in delivering vegan hair and skin products at your doorsteps. By focusing on our cruelty-free standards, Gozel is doing its part to change the industry for the better.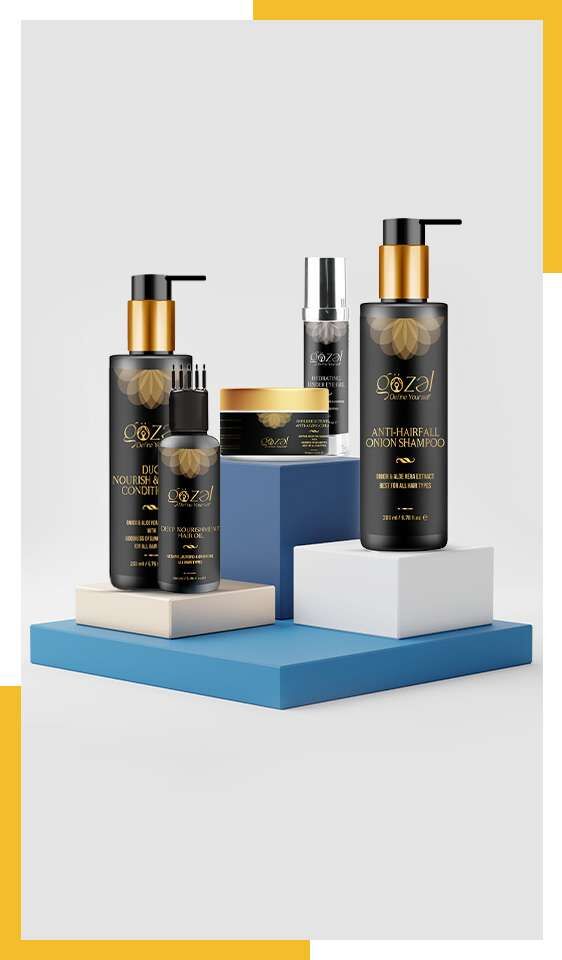 Formulating Quality-Centric Beauty Products Through Natural Ingredients!
Welcome to the World of Natural Beauty!
Experience the beauty within you with Gozel!
Enjoy your shopping, enjoy togetherness...
GET IN TOUCH WITH OUR EXPERT